veneer-ROTARY NATURAL BIRCH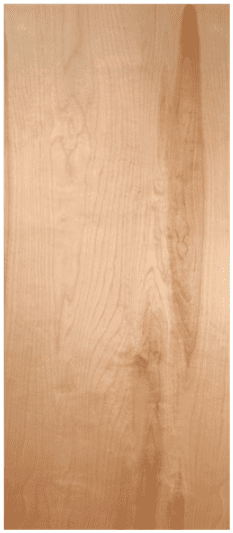 Rotary cut follows the birch log's annual growth rings, providing a generally bold, random appearance.
Natural Birch veneer flitches from Norome are book matched, where every other piece of veneer is turned over so adjacent pages are opened like two adjacent pages in a book. The veneer joints match, creating a mirrored image pattern at the joint line.
Available in standard 6'8", 7' and 8' passage and bifold sizes, hollow or solid core construction – 1 3/8″ and 1 3/4″ thick.
Contact Norome for matching frames and casing.