STYLE: RAISED PANEL MOLDED DOOR
Enjoy the traditional look of the genuine, authentic Columbia (smooth) and Bonneville (textured). Precision craftsmanship and classic look compliments without overpowering.
Molded high density fiberboard resists swelling, shrinking, cracking, and joint separation.
Custom factory machining and painting available.
6′8″, 7′, and 8′ passage and bifold sizes.
10″ high bottom rail meets most accessibility requirements. See product option sheet below for more information.
Wide top and bottom rails allow trimming of up to 1″ on each end.
Available as hollow or solid core, 1-3/8″ and 20-minute rated/non-rated 1-3/4″.
Door facings contain No Added Urea Formaldehyde (NAUF).
Textured or smooth options.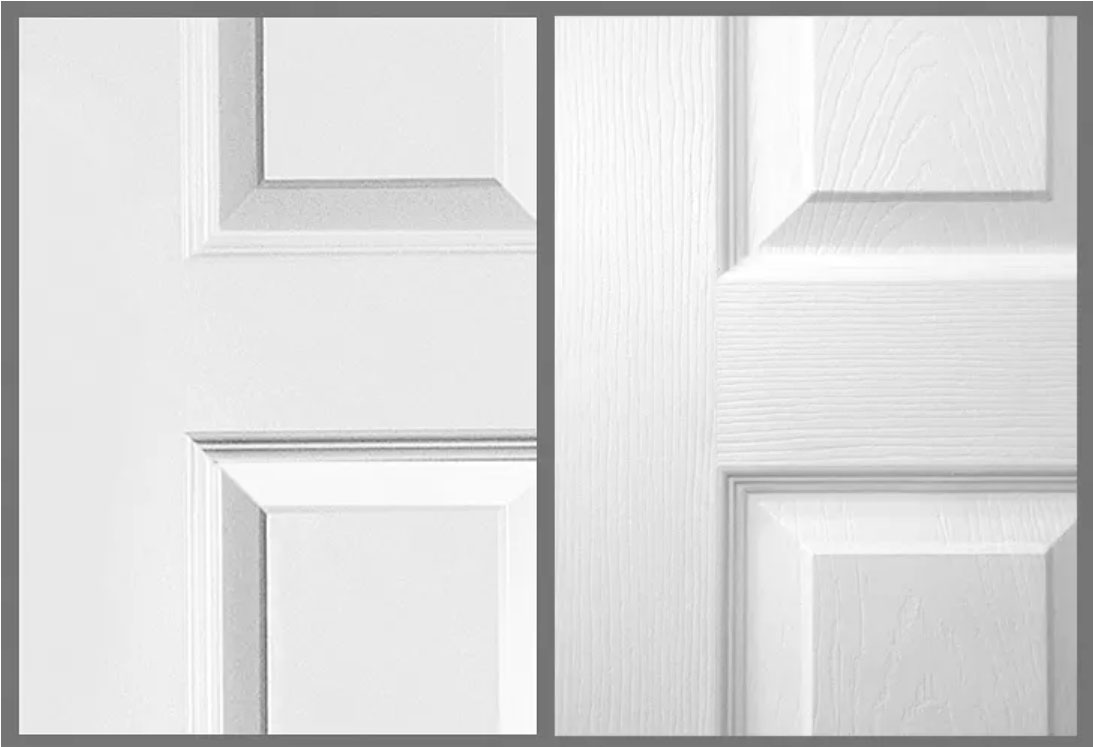 What may be the closest thing to a "can't go wrong" decor, this is a standard in North America. Complements without overpowering. Consider painting in a muted contrast color to add some personality. Side note: This pattern is referred to in many regions as a "Cross & Bible" motif; named for the Christian cross (upper) and open bible (lower) suggested visually by the placement of the panels.